We're pleased to say that the Australian Government has officially extended the Measuring Broadband Australia program another 4 years, until June 2025!
The extension reflects the program's success in improving competition and consumer outcomes in Australia's broadband market. SamKnows is proud to be associated with the Measuring Broadband Australia program and has delivered the program with the ACCC since its inception.
ACCC Commissioner Anna Brakey welcomed the program's extension and commented that:
Reliable information about broadband performance helps Australians make informed purchasing decisions. The renewed program will continue to make it easier for consumers to compare plans and shop around, and check that they receive what they are paying for.
As part of the extended program, the ACCC will also be considering options for expanding the program to further improve the speeds and performance of more Australians' home Internet by measuring popular applications and critical services.
A brief history of Measuring Broadband Australia
SamKnows has been working with the ACCC since 2017 and in that time has published 13 quarterly MBA reports, 2 Critical Services reports, and a web performance test report. The latest quarterly report is available here.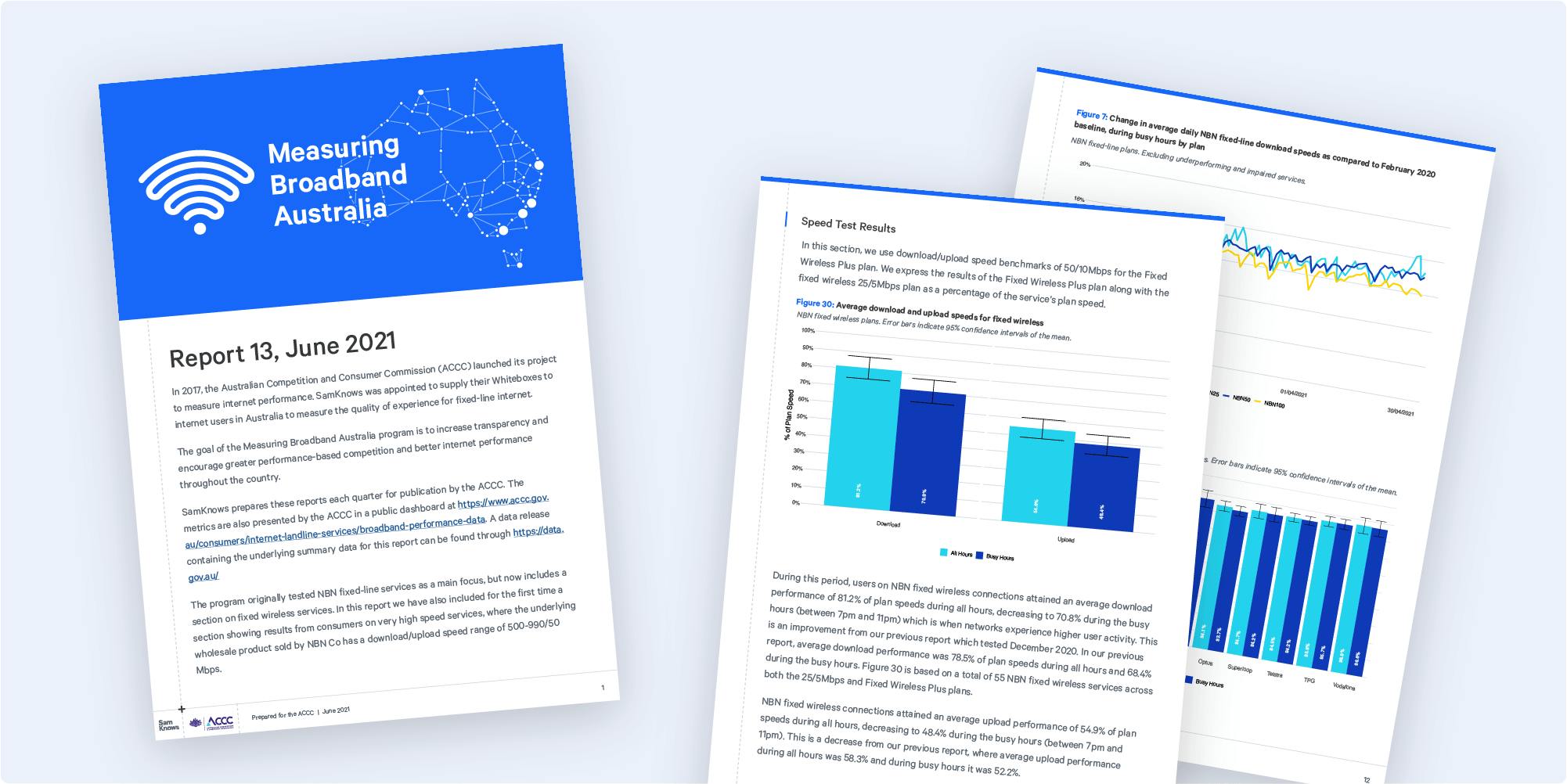 Just like the internet and how people access it, the MBA program has evolved since 2017. Recent quarterly reports have included analysis on different and newer technologies, such as fixed wireless and very high speed broadband plans.
The Critical Services reports have also provided analysis on how well NBN fixed-line broadband connections were supporting consumers' use of popular video streaming and video conferencing applications.
The reports identified that NBN consumers had good access to video streaming and video conference applications with low round trip latency on all domestic hosted conferences regardless of NBN technology, speed plan or choice of conference service.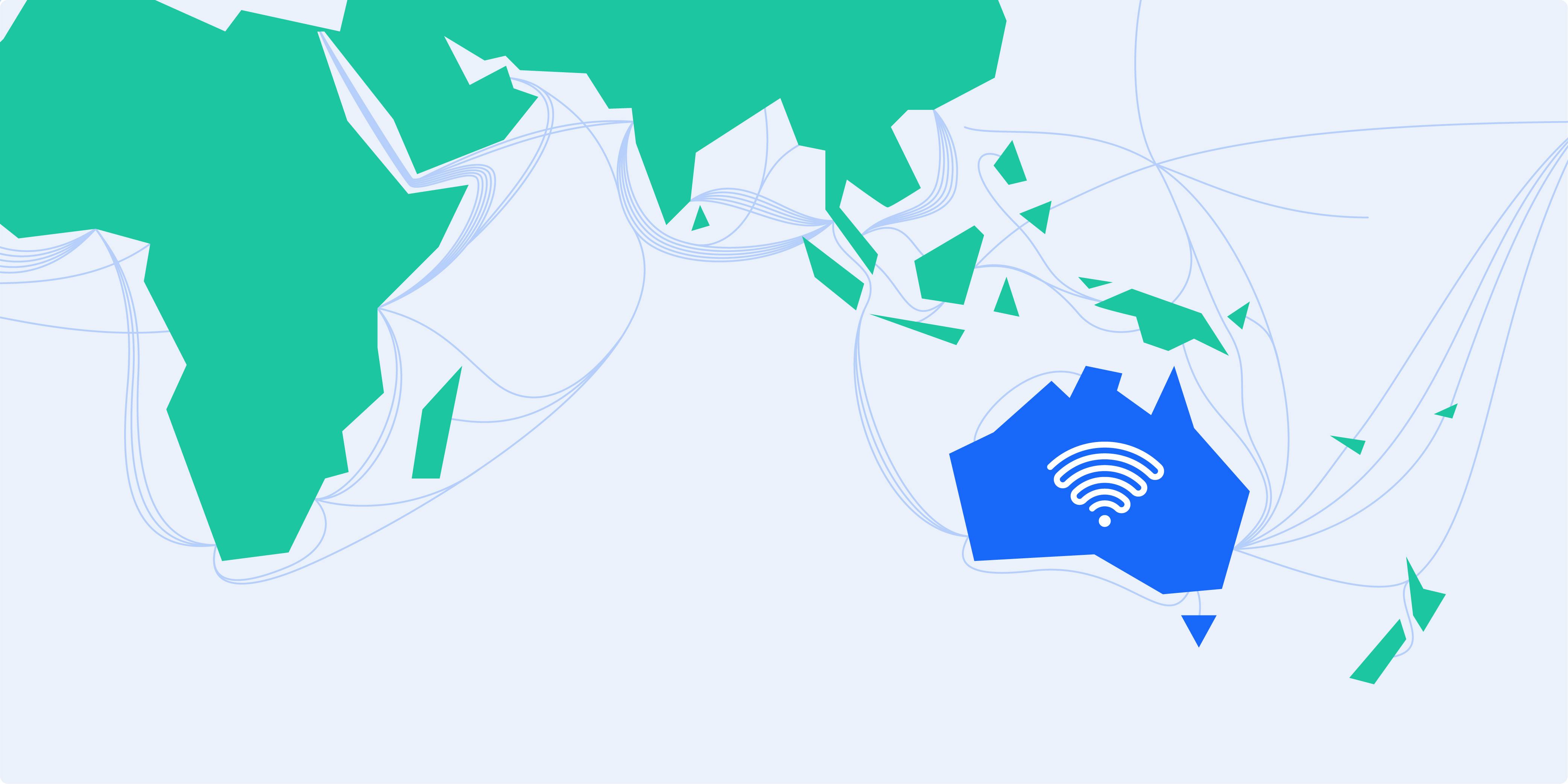 What's to come
The ACCC are committed to expanding the project further, with a call out for volunteers to register their interest in participating in the program in the future, particularly if they are on NBN fixed wireless, very high speed services or non-NBN networks.
We are interested in seeing how these broadband market segments are performing and look forward to receiving interest from consumers on these plans.
– ACCC Commissioner Anna Brakey
Insight into fixed wireless performance is particularly vital for Australians in rural, regional and remote areas where fixed access technologies are not available.
The ACCC also intends to introduce more providers, which will further widen the scope of the program and provide greater insights to more Australians on their broadband connections.
For more details about the program, read the ACCC's announcement of the extension. Or, if you are an Australian resident and broadband user and you are interested in becoming a volunteer, please sign up here!