Analytics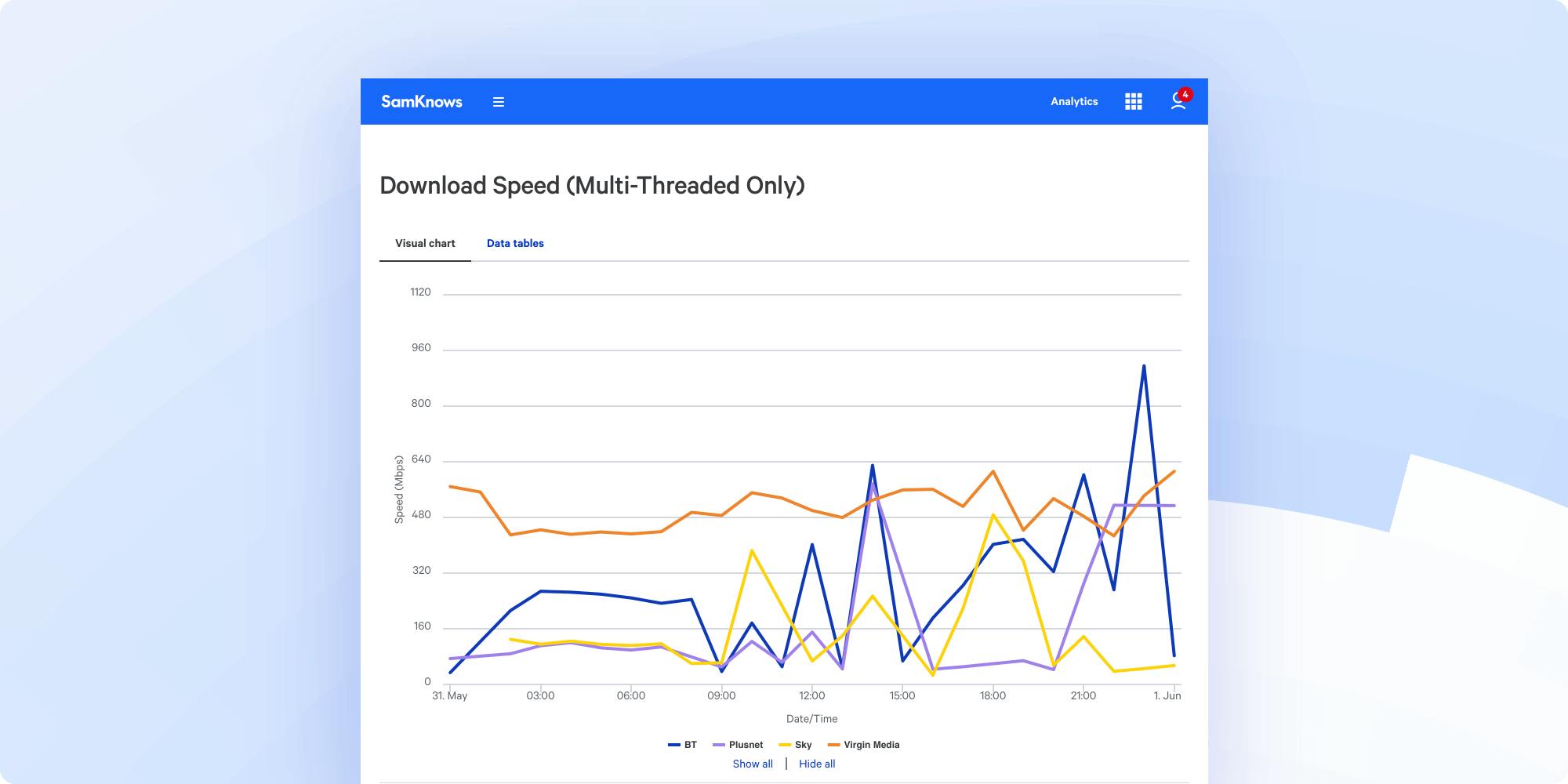 We're improving the reliability and performance of SamKnows One Analytics.
Since the last release we have seen the average number of errors decrease by 50%.
Analytics reliability
Improvements to allow SamKnows One Analytics to handle increased usage at scale
Organisation specific chart configurations now render, such as disconnection metric in a scatter plot chart and connection count metric with normalisation enabled
Searching for Analytics presets is now more accurate, allowing you to easily find the right preset
Analytics performance
We have upgraded the API powering SamKnows Analytics, resulting in an increase in speed of ~20%
New metrics / configuration options
Video ID split / filter supported for all YouTube Video tests
New filter/splits of region, datacenter & provider added to the ICMP packet loss and ICMP Latency metrics
Other improvements
Metadata update CSV: Support for MAC or other unique IDs such as Serial number/IMEI
- - - - - - - -
RealSpeed
Last month we announced Local Discovery, which is a feature that allows RealSpeed to connect to a customer's router even when it shares an IP address with other homes.
This month we've made further improvements.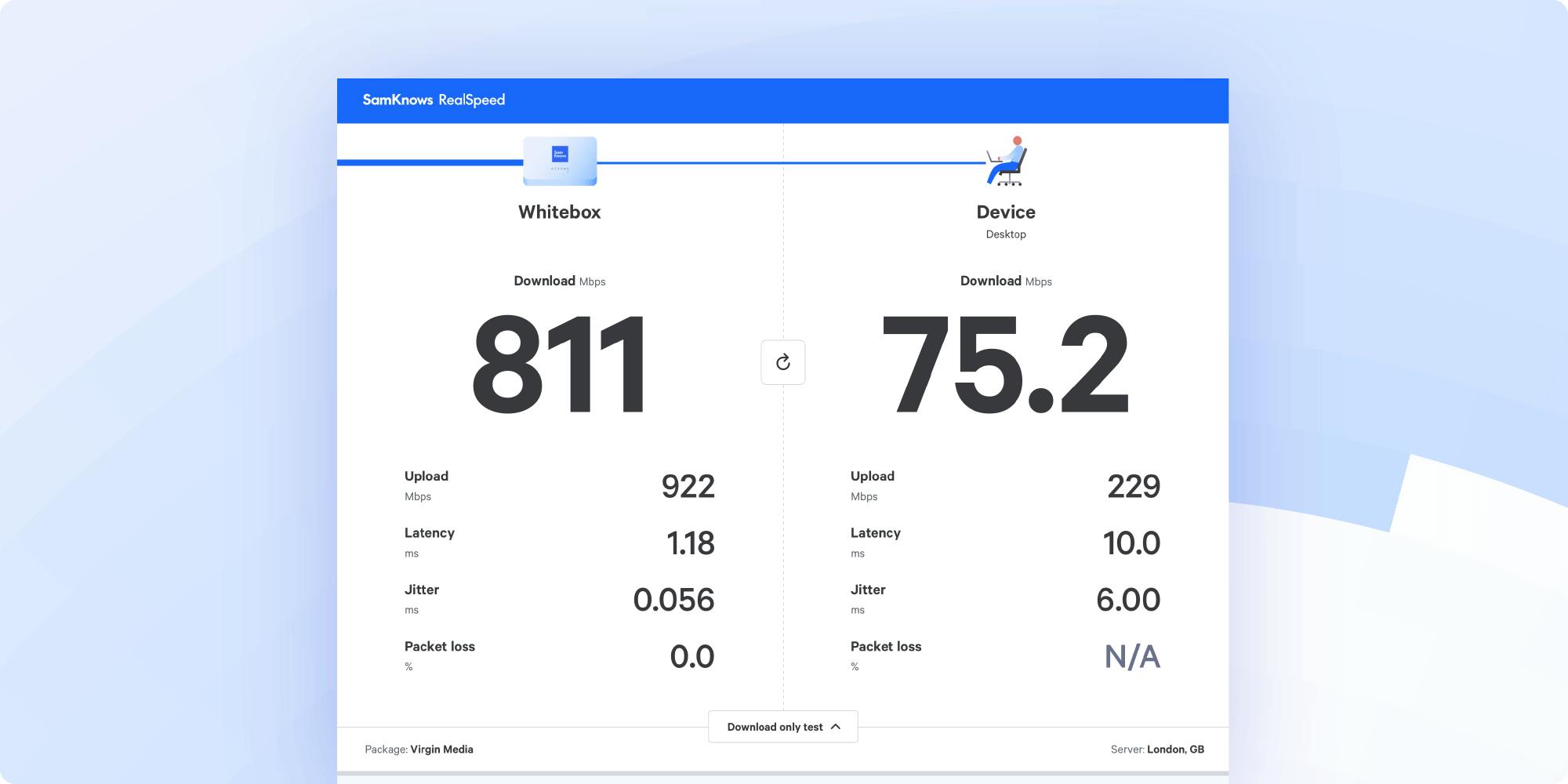 Increased reliability
Local Discovery now accounts for and adapts to varying latency resulting from fixed wireless networks or locations across the globe.
This means a higher success rate of RealSpeed connecting to a customer router.
Quicker startup
The new and original discovery mechanisms now run in parallel, instead of sequentially, which allows RealSpeed to prioritise the most appropriate mechanism for each user's specific scenario.
This means that RealSpeed connects faster and users see results sooner.