Analytics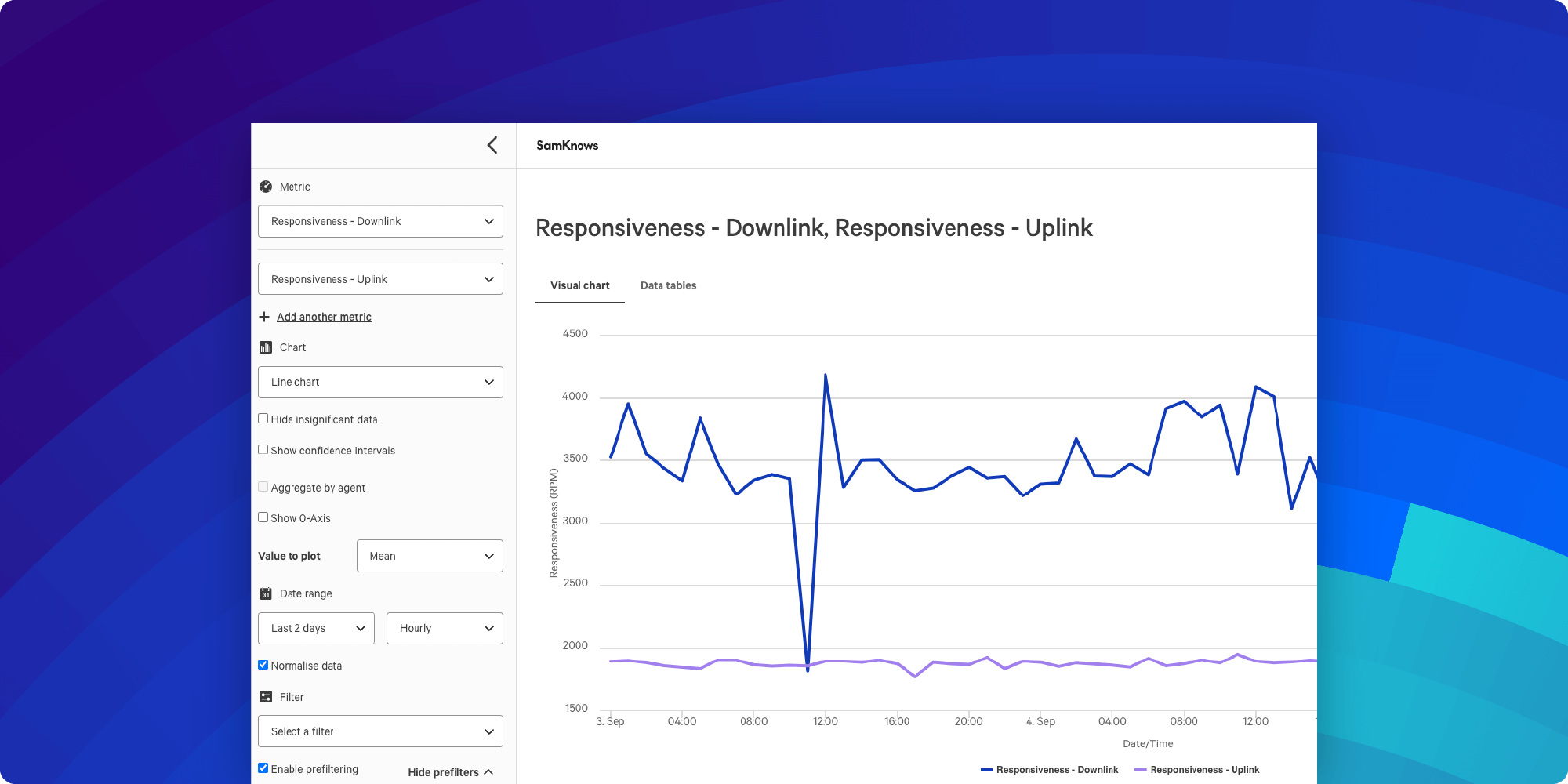 New metrics
Responsiveness
Measuring responsiveness under working conditions of the internet connection
8 metrics covering overall responsiveness (RPM) and latency (ms)
More information at the bottom of our latency tests page

Active agent count
Helps SK staff and customers understand the reach of SK and their billing.
Calculated based on an agent running any test within an hour. An agent will not be counted if it has not run a test.

Diablo IV
Like Diablo 3 - Latency, Packet Loss & Jitter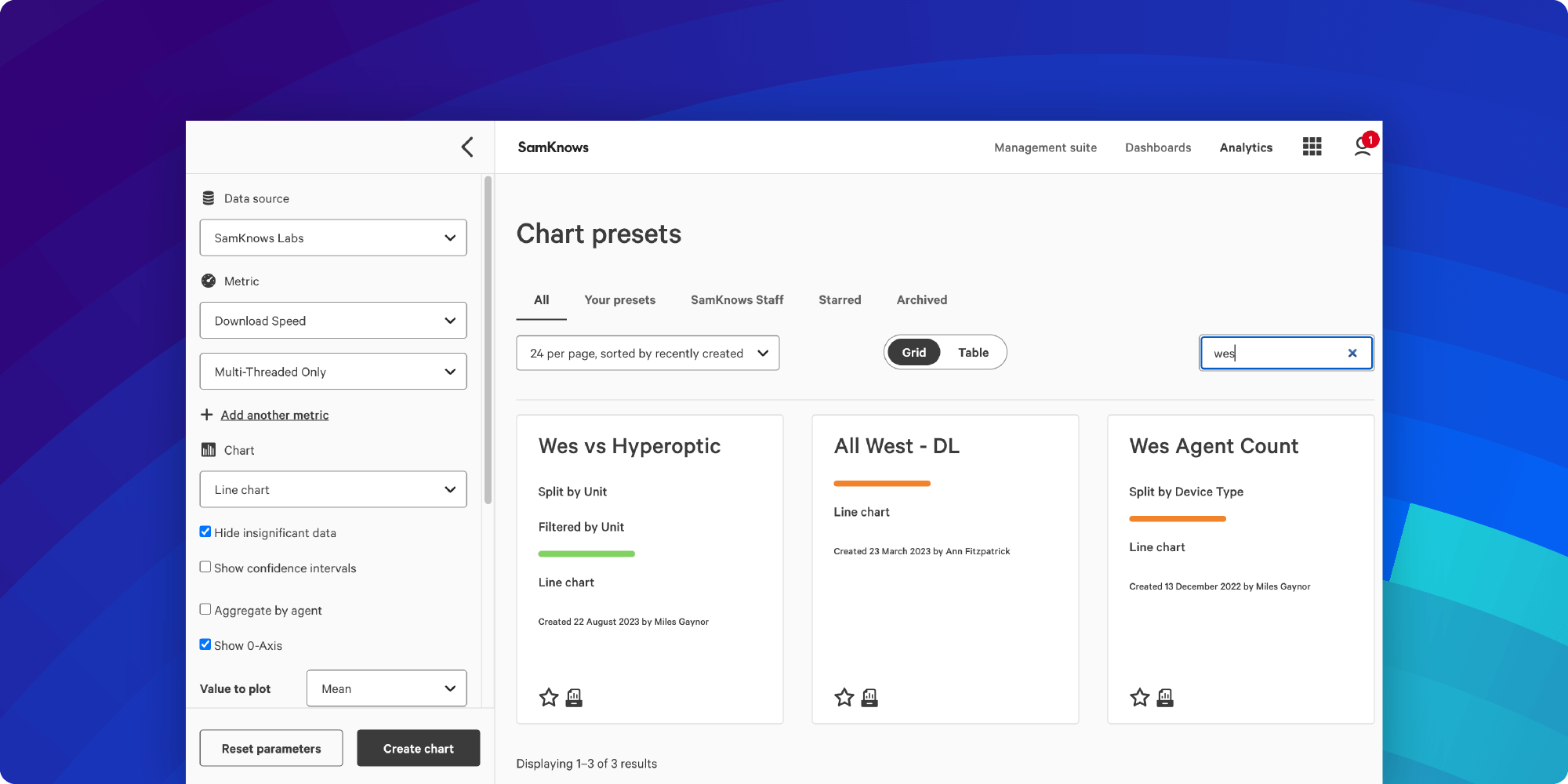 Reliability
Faster login for ISP users by improving the way we fetch data
User experience
Improving contrast on Analytics presets for both grid and table views, due to accessibility feedback we received after last months neutral UI re-brand.
- - - - - - - -
We hope these updates will enhance your experience with the product. If you have any feedback or questions, please don't hesitate to reach out to us.